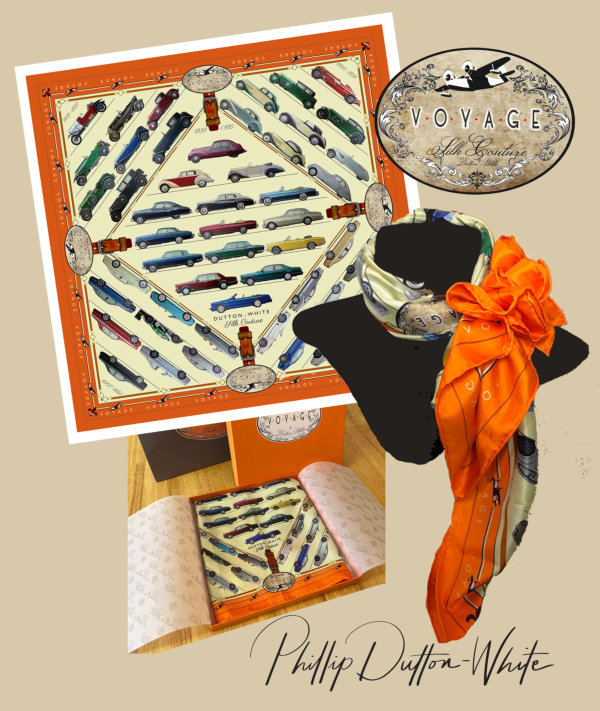 Silk Art
The new luxury brand "Voyage" from Dutton-White
Exquisite Silk Haute Culture, a brand that "evokes the golden age of luxury and travel".
Paintings & designs by Phillip Dutton-White on his new canvas, one of "pure silk".
Price includes free packaging and postage in the UK – for overseas orders please contact Dutton-White and we will be pleased to advise.
Stock is held in the UK and is dispatched from the UK.